Education program
American Bilingual Kindergarten ACA
The highlight of the ACA bilingual pre-school program is flexibly designed between the framework program of the Board of Education and Training of Vietnam and the STEAM educational model through project learning experiences with topics associated with life around the Child, help children to initially approach and familiarize themselves with scientific exploration, discovery, practical experience, confidence in life and enhance communication language, especially to promote English ability.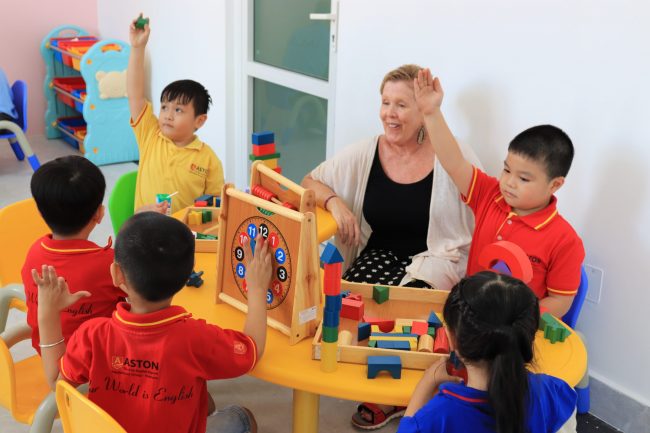 Little Einsteins (2-3 years old); Minnie Mouse, Mickey Mouse (3-5 years old); Tom & Jerry (5-6 years old)
Time / class time (With learning activities): 25 – 30 minutes
Class size: Maximum 15 children / class (12 children / class for Little Einsteins class)
Number of teachers: 02 teachers / class (03 teachers / class for Little Einsteins class) + Foreign teachers participate 50% of the child's learning time + 1 Nurse taking care of the baby.
ACA PROGRAM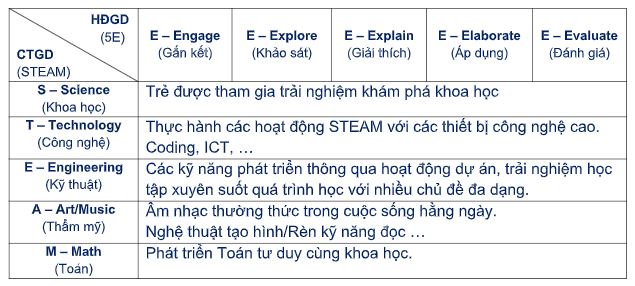 EXTERNAL COURSE
Club product exhibition: twice a year
Cultural festival – traditional:
Happy New Year
Mid-Autumn
Vietnamese Women's Day
Teacher's Day
Thanksgiving
Halloween
Christmas
New Year – Hello spring
Women's Day
Father's Day, Mother's Day, Family's Day …
Social activities, community: Environment, transportation, charity,…. 4 times / year
Field trips (in conjunction with mastered programs or activities
Subject): 04 times / year.